View All
Popular Videos
View All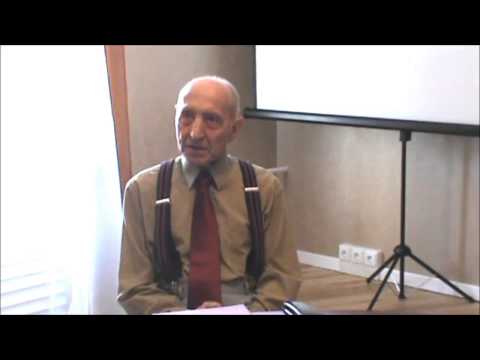 Stomach Gastric Cancer Patient Story About The Use Of Virotherapy With Rigvir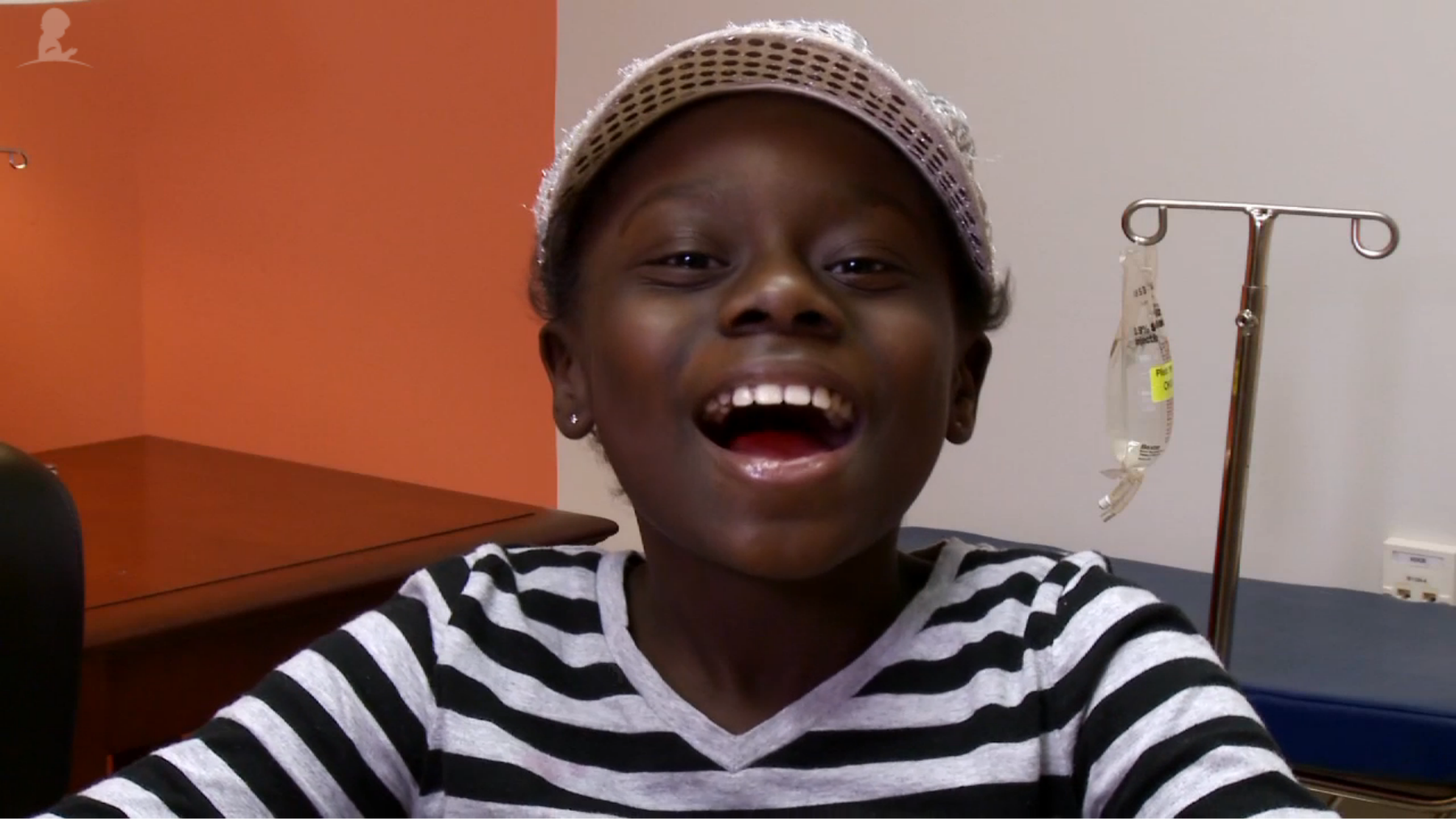 All: Erasing The Survival Gap
Nationally, African-American and Hispanic children with acute lymphoblastic leukemia (ALL) are less likely than white children to survive their disease. But at St. Jude, patients of all races and ethnic backgrounds share the same high survival rate.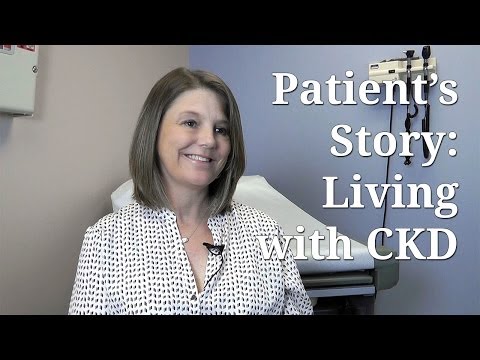 Patient's Story: Living With Chronic Kidney Disease
Teresa Ritter, patient of ADC Nephrology, shares her story about living with chronic kidney disease, undergoing a transplant, and her advice to others when managing this disease.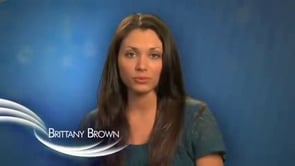 Crohns Disease Testimonial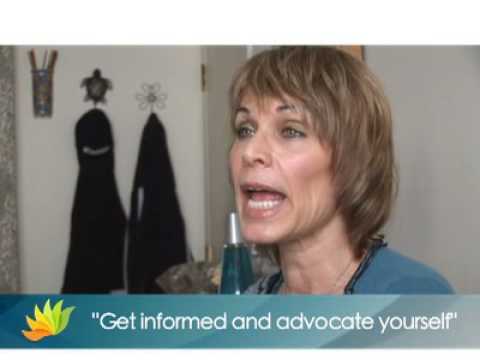 Healing After My Hip Replacement
50-year-old mom had to have a hip replacement at fairly young age.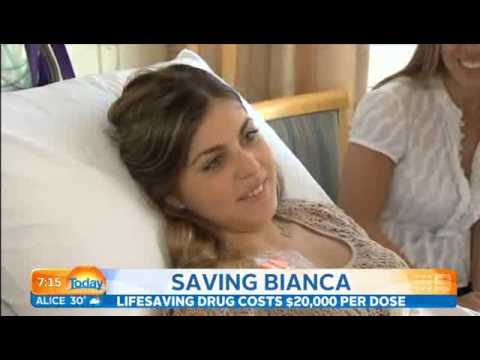 Today Show Interviews Bianca Scott & Tammy Hamawi About Ahus & Soliris 25 Feb...
To donate please visit www.biancasbattle.com/donate. We are grateful for all help and donations that continue to help us fund Bianca's medicine while we lobby government to fund Soliris for aHUS. An interview on Channel Nine - Today Show with Bianca Scott and Tammy Hamawi talking about the challenges of getting Soliris funded for Bianca's ultra rare blood disease that is attacking her organs causing kidney failure and eventually leading to death. The government has yet to approve the only...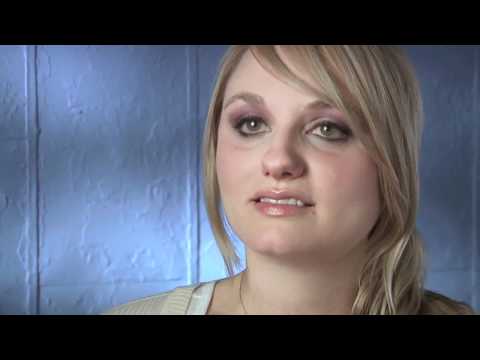 Meg's Story - Cervical Cancer Survivor
Meg speaks of her Journey as a young cancer survivor.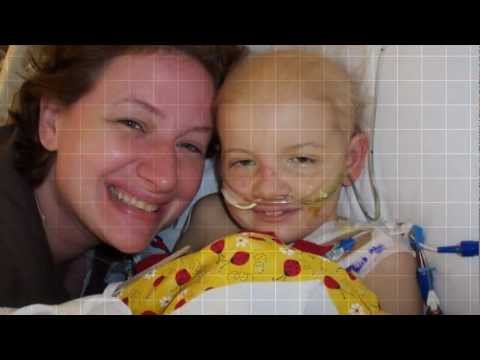 A Childhood Cancer Story
Hailey was diagnosed with Acute Lymphoblastic Leukemia in Novemeber of 2011. ALL is the most curable, common childhood cancer. Hailey's cancer was going to be easy to treat. Well in June of 2012, Hailey became weaker and her kindeys shut down. Hailey developed a severe infection called Septic Shock. She was placed in the PICU. She slipped into a coma and in July of 2012, Sweet Hailey passed away. She was only 9 years old. Leukemia is curable and common among other childhood cancers, but is...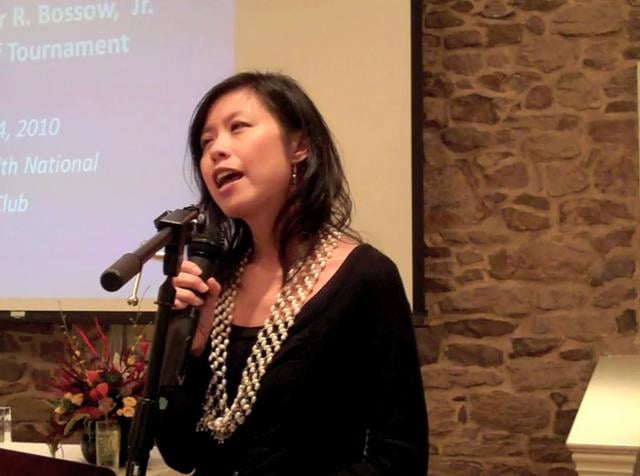 A Patient's Story: Oi Yin Gonzalez
At our 2010 Peter R. Bossow, Jr. Memorial Golf Tournament, Oi Yin Gonzalez spoke at the dinner about what CFL has meant to her and her family.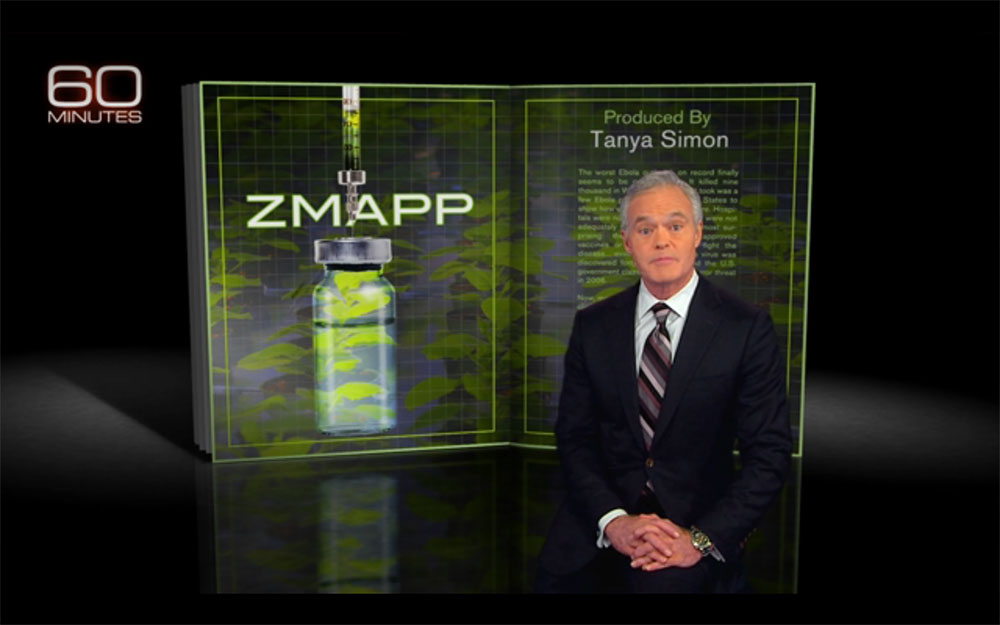 Zmapp And The Fight Against Ebola
The worst Ebola outbreak on record has killed 9,000 in West Africa. But all it took was a few Ebola patients in the United States to show how unprepared we were here, particularly because there weren't any approved vaccines or drugs available to fight the disease. Now, more than a year after the epidemic hit, clinical trials are at last underway in West Africa. One of the drugs to be tested is called ZMapp and it was used last year to treat nine patients. Only nine because that's all the...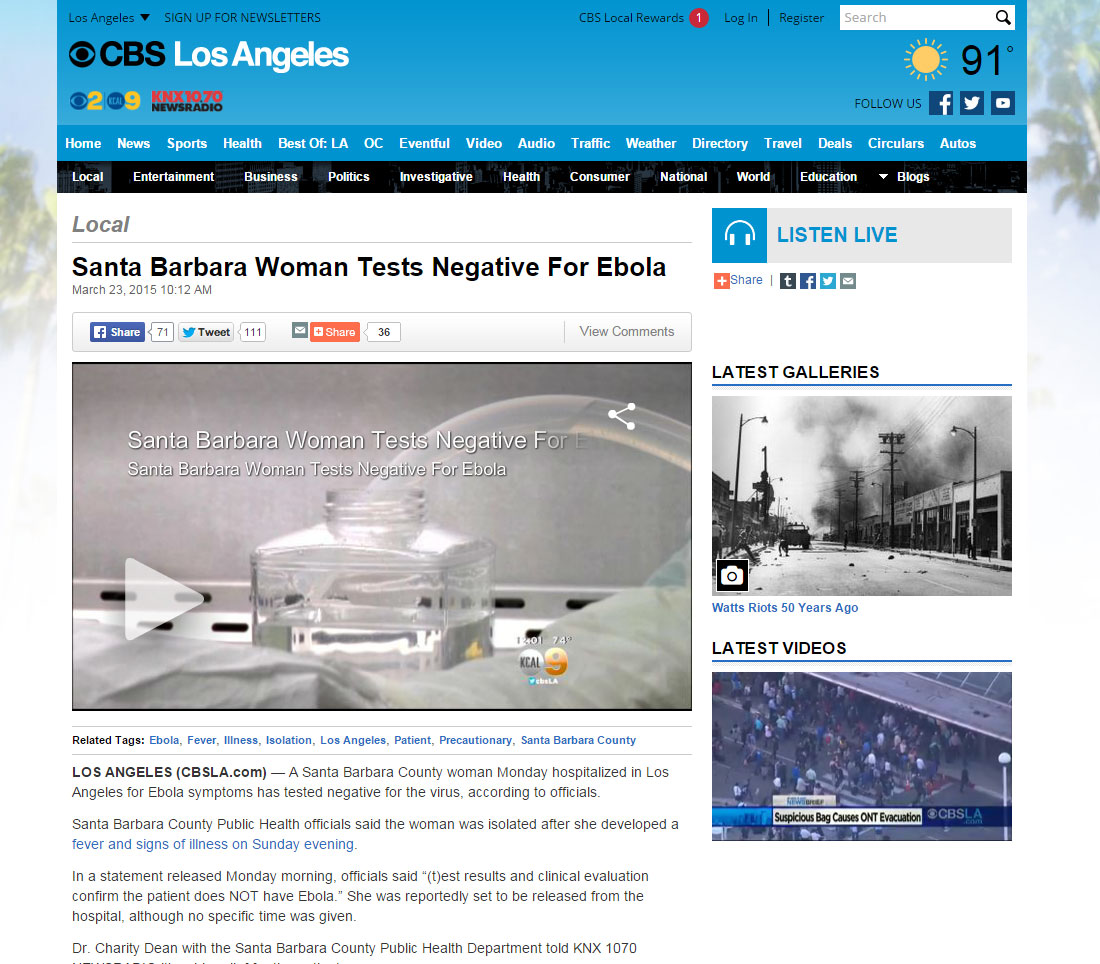 Santa Barbara Woman Tests Negative For Ebola
A Santa Barbara County woman Monday hospitalized in Los Angeles for Ebola symptoms has tested negative for the virus, according to officials. Santa Barbara County Public Health officials said the woman was isolated after she developed a fever and signs of illness on Sunday evening. In a statement released Monday morning, officials said "(t)est results and clinical evaluation confirm the patient does NOT have Ebola." She was reportedly set to be released from the hospital, although no specific...
A Prostate Cancer Patient's Experience
Thank MC Gold, an Arab-American station based in Dearborn, for producing this video. See prostate cancer treatment from the patient's point of view. Follow a patient during his experience at Josephine Ford Cancer Institute at Henry Ford Hospital. Learn more about the Josephine Ford Cancer Institute: http://www.henryford.com/cancer
View All
Trending Health
View All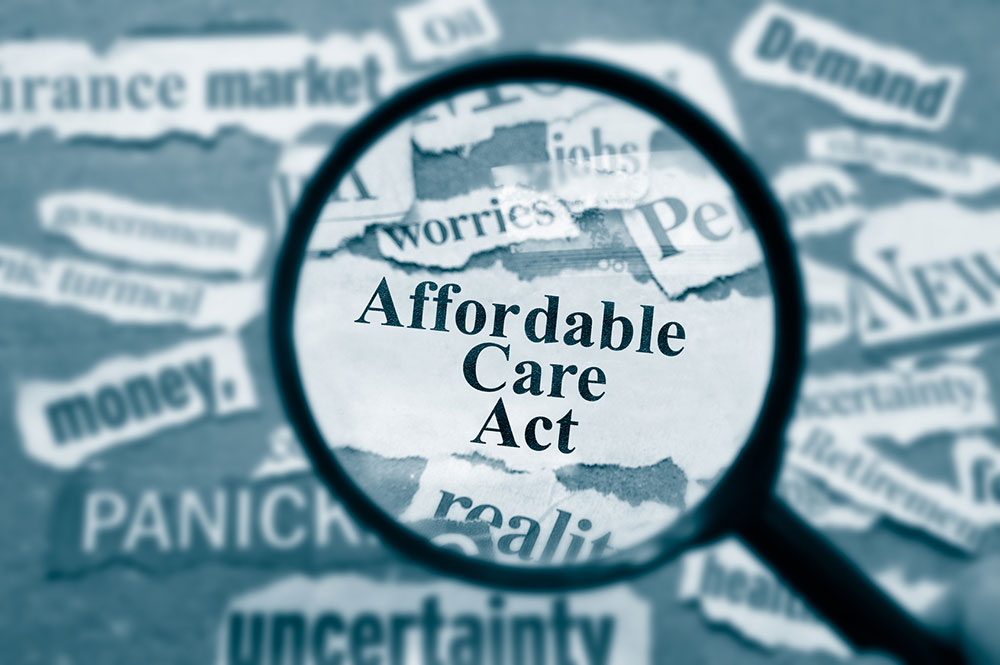 Affordable Care Act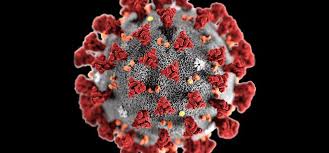 COVID-19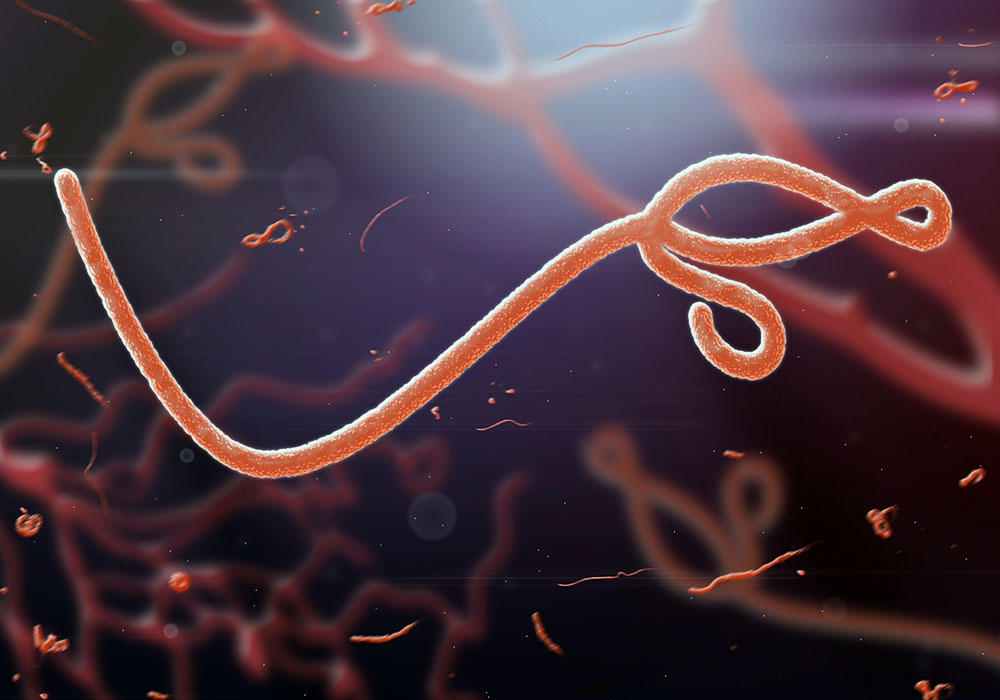 Ebola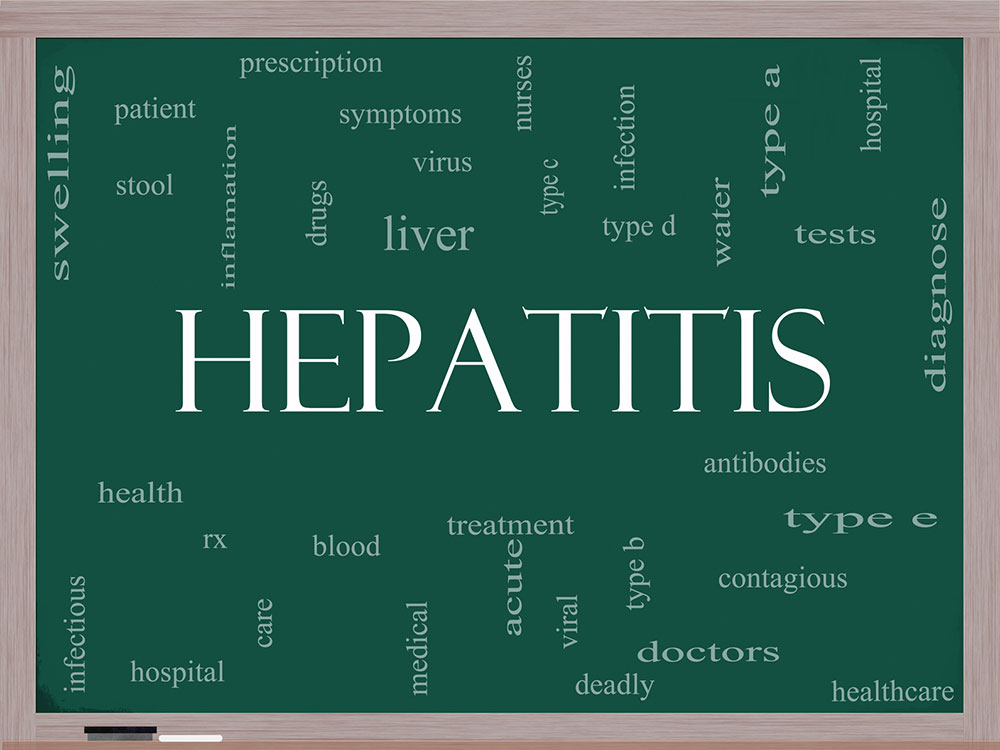 Hepatitis E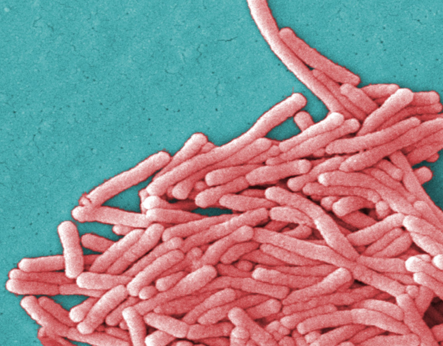 legionnaires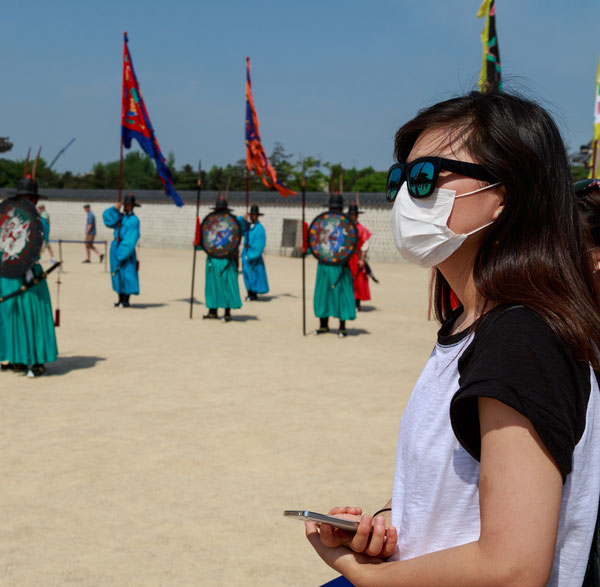 MERS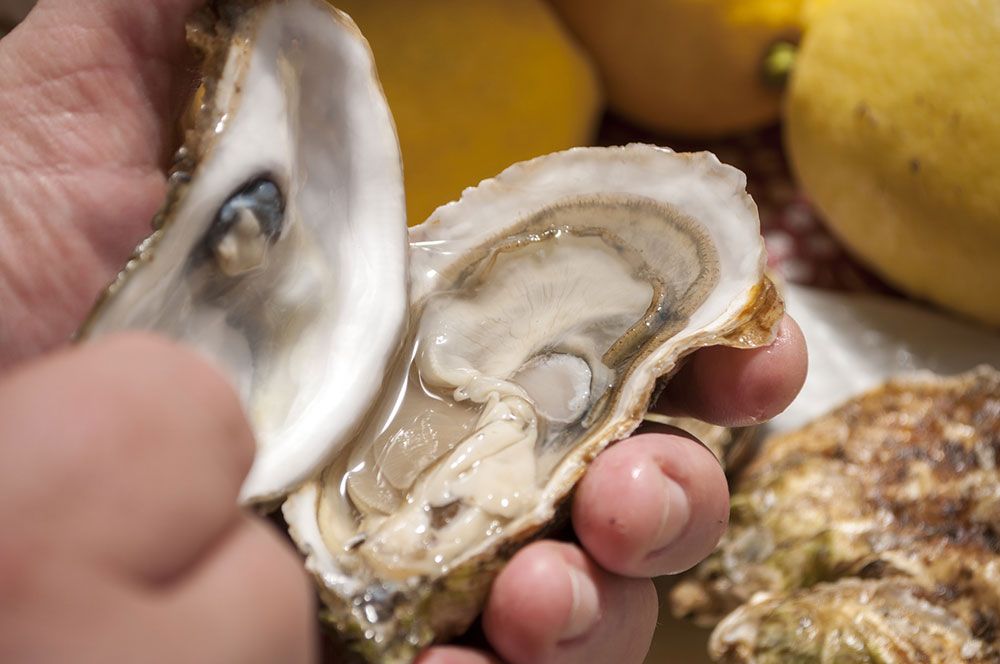 Vibrio Vulnificus
zika